A HOME AWAY FROM HOME
La Dimora dell'Etna
About us
A Modern Home In the Heart of Etna, in Milo (CT)
In an enchanting wooded park, our B&B Dimora dell'Etna is born, completely immersed in the green of Cherry, Grape, Plum and Apple trees. Not by chance have we given the same names to our Chambers. To savor fresh seasonal fruit every month, there is no shortage of flowers of any kind that surround the structure with their color and fragrance that puts the customers in a good mood. Of course, you can not miss the breakfast, delicious and fresh that you can enjoy every morning in our structure.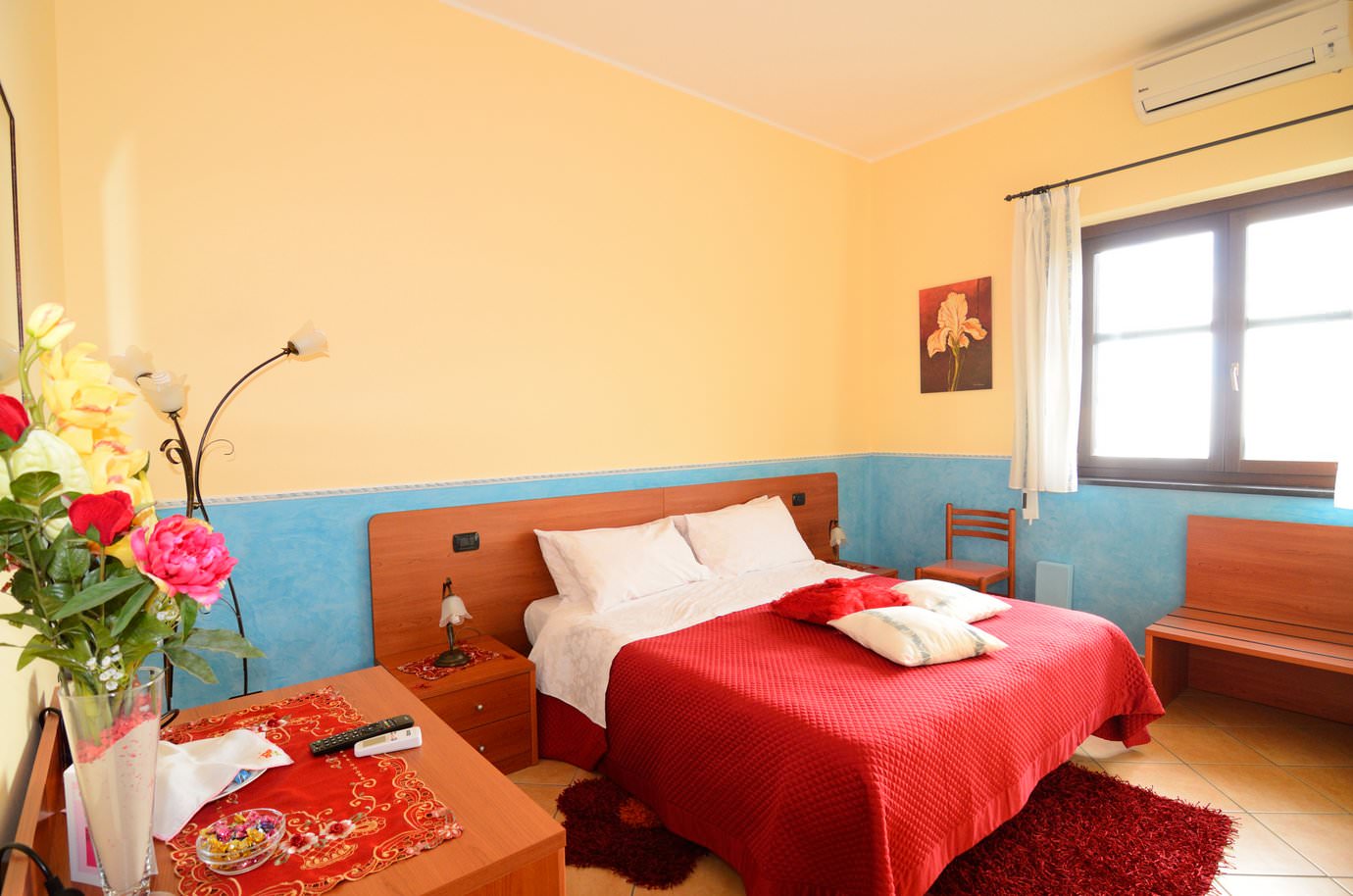 Room Cirasa
The Cirasa room is spacious 18 square meters. It is equipped with a double bed and you can add a cot. It has the bathroom in the room and a window facing east with sea view. The frames are made of aluminum with thermal break.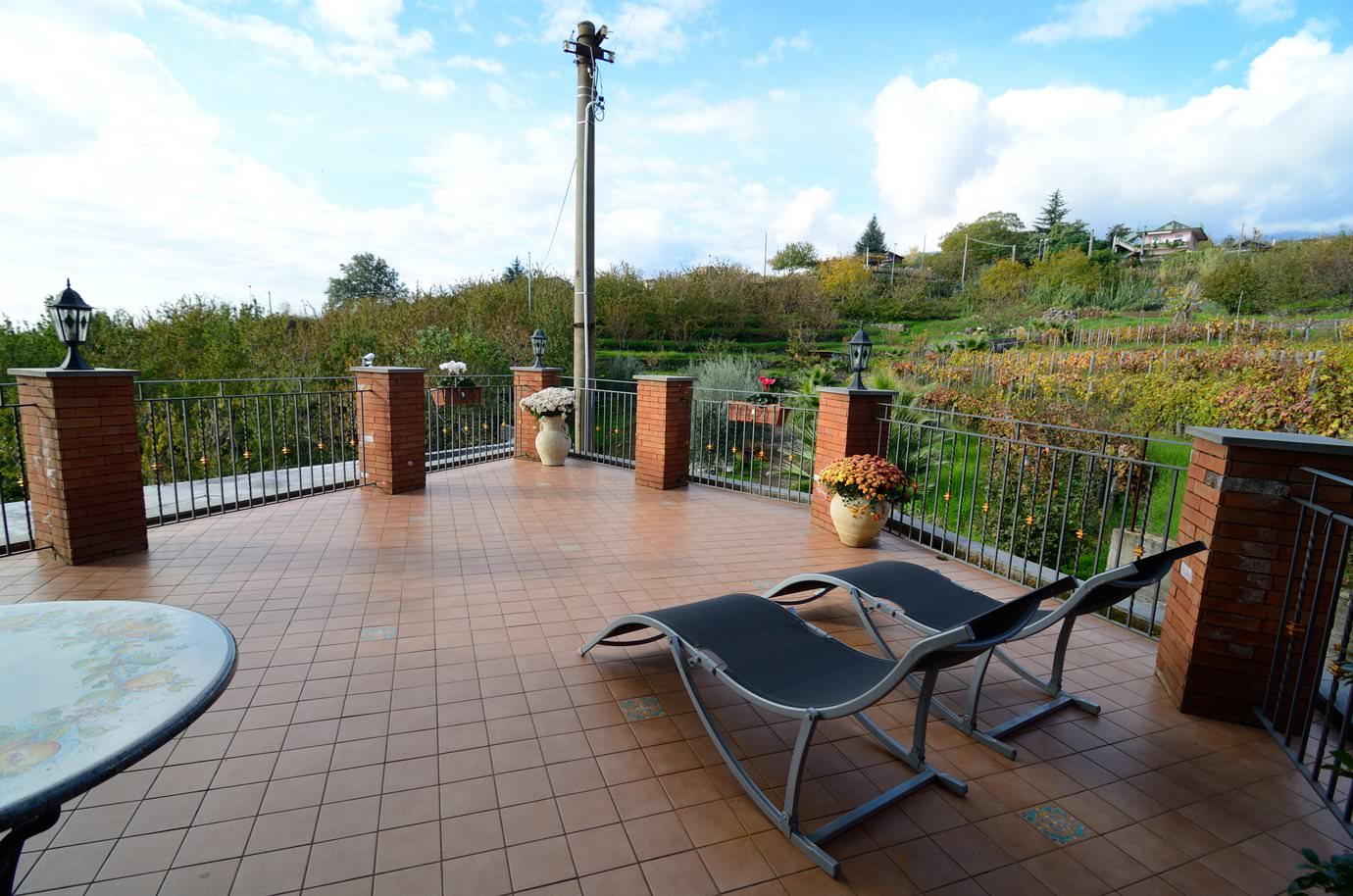 Room Racina
Racina room is large about 20 square meters. It is equipped with a double bed and has a wide terrace overlooking the sea and view of Etna. It also has a balcony sea view window. It has the bathroom in the room. The frames are made of aluminum with thermal break.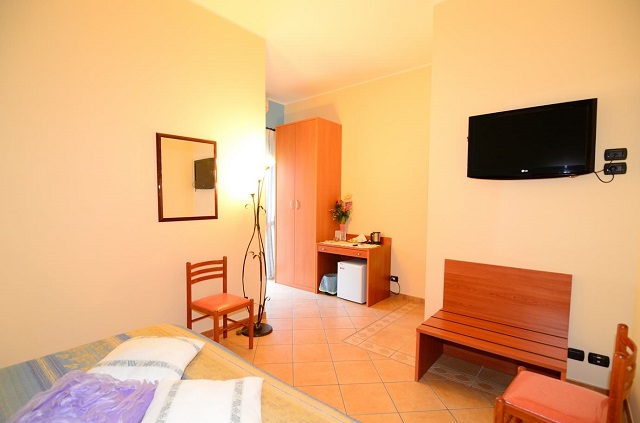 Room Pruna
The room Pruna is spacious 21 square meters. It is equipped with a double bed and you can add a single bed. It has the bathroom in the room and the fixtures are made of aluminum with thermal break.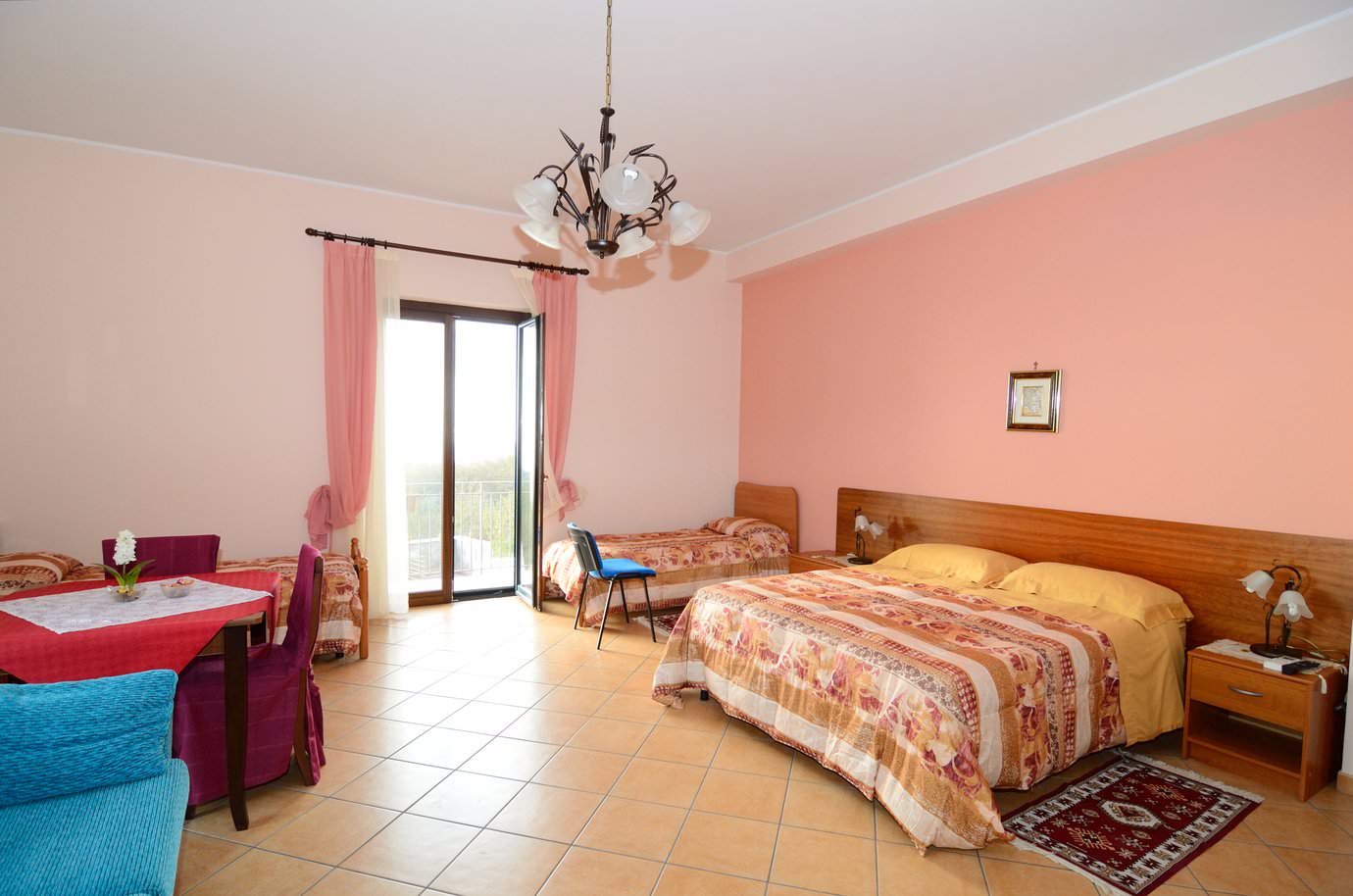 Room Pumu
The pumu room is large about 50 square meters. It's a double room with possibility of adding other beds. Has a hydromassage and a balcony overlooking the sea.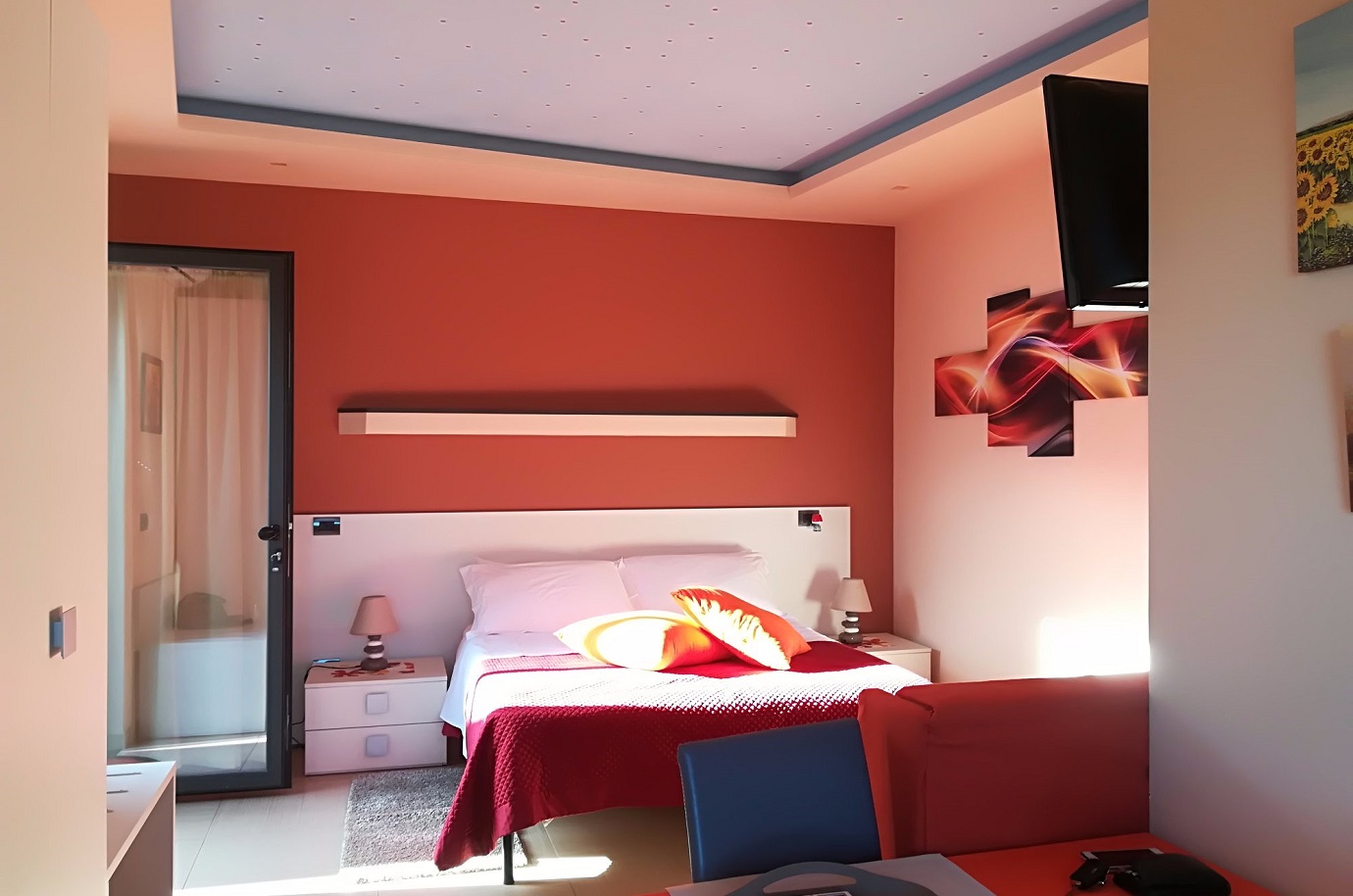 Camera Suite
Camera spaziosa con 21 mq. Letto matrimoniale e un letto singolo. Bagno in camera. Finestra con taglio termico.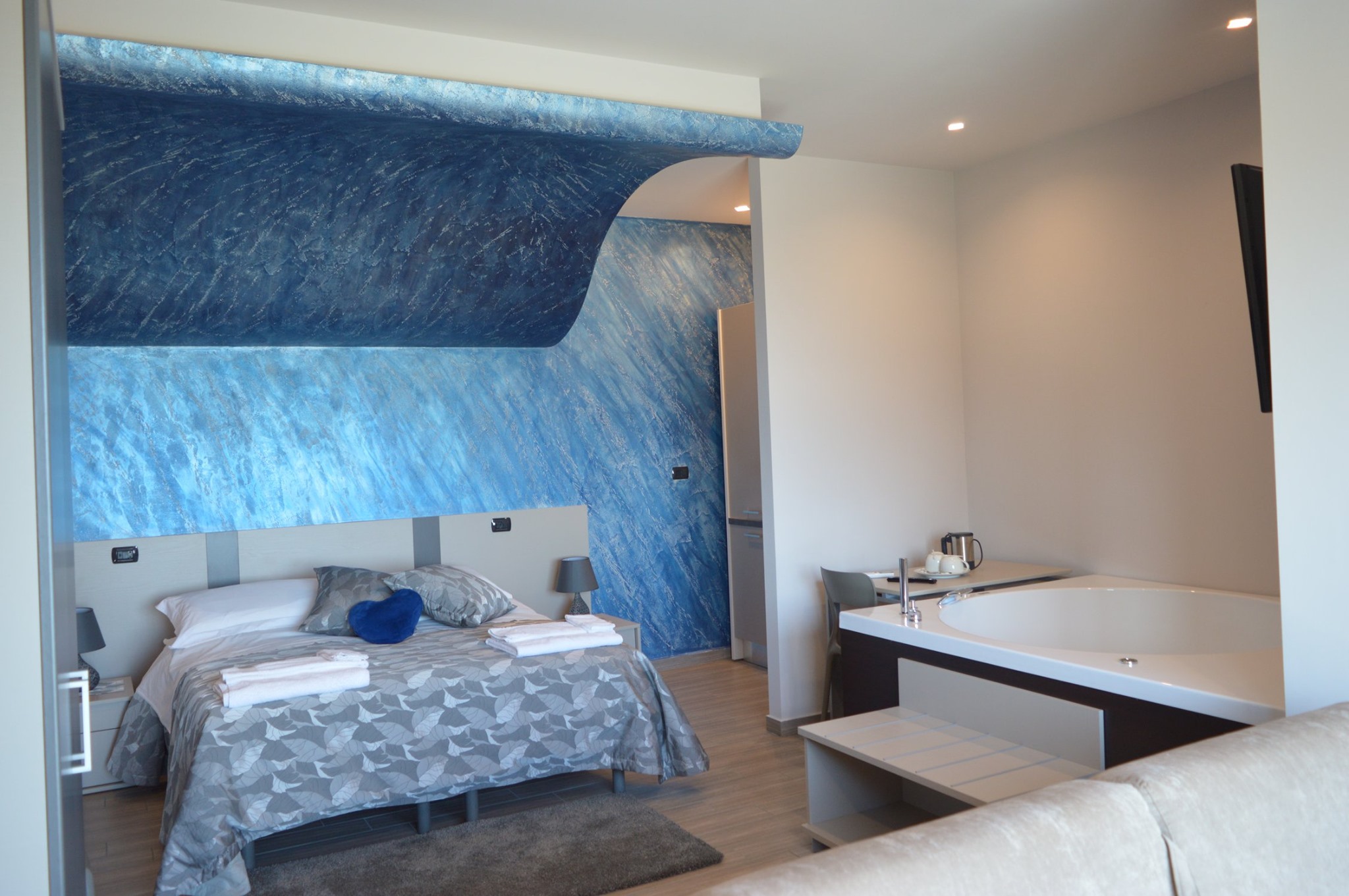 Balcony Suite
Camera matrimoniale con vasca da bagno a bordo letto, in casa indipendente con cucina, bagno , terrazza e Jacuzzi.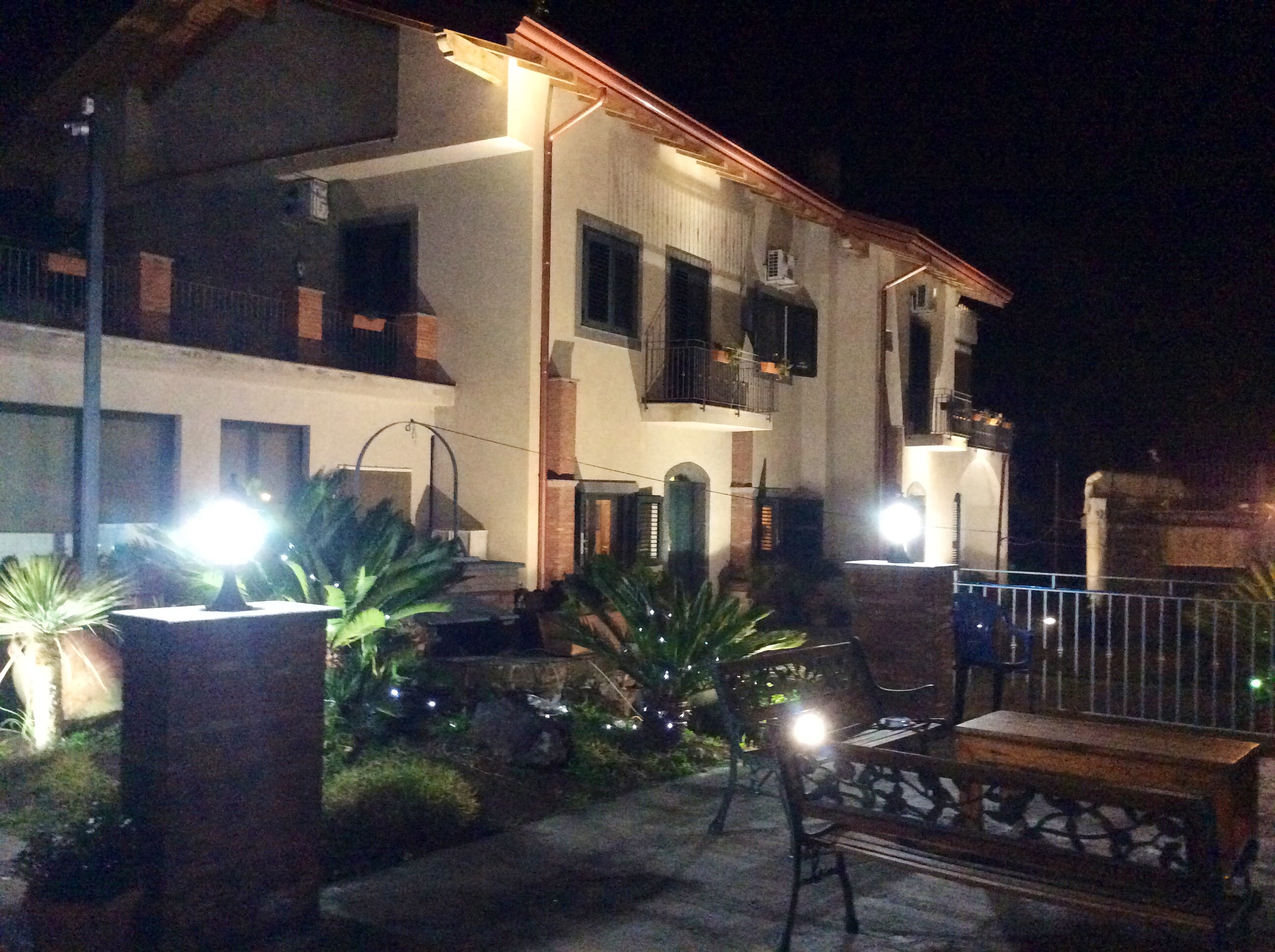 Fantastic property and warm hospitality by owner Giovanni Tornatore…we spent an amazing short break and will surely return again!
We came to Sicily at may 2019 and stayed for 2 nights at B&B Dimora dell'Etna. Giovanni, the host, is a wonderful person. The place is amazing, cherry trees  everywhere, the view is beautiful – the shore and the Etna can be seen from the pool. The room was clean and comfortable. We ate breakfast and dinner every day, made by Giovanni and the food was tasty . and authentic. We will definitely come again!
B&B Dimora dell'Etna received Travellers' Choice awards which is the highest honour TripAdvisor can bestow. The only travel industry awards based on millions of reviews and opinions from travellers around the world, these annual awards reflect "the best of the best" for service, quality, and customer satisfaction, from hotels and accommodations to destinations, attractions, and even brands and products.
Travellers' Choice award winners are selected annually based on feedback from millions of TripAdvisor members. Travellers' Choice awards single out not just popular choices, but truly exceptional ones that keep travellers coming back.
An amazing place to stay! Giovanni and his family are very nice, warm and welcoming. Also fluent in English! The place is kept very clean. Views are breathtaking ❤️ Highly recommended!
Giovanni was amazing, a great host. Great food & excellent location to take day trips Mt. Etna, Taormina, Catania and winery tours! We stayed 3 nights. Giovanni offered dinner two of the night and we had the better food that the restaurants we've gone to!
WHAT YOU GET
Amenities, Services, & Travel Guide
Breakfast Room
Every morning we serve a hearty breakfast typical of our area and European with the best ingredients. Our strength is in the quality of the food and the service offered.
B&B Services
– Etna Excursions, Trekking
– Guided tours of various places of interest museums and archeo
– Large solarium
– Free wi-fi network
– TV in each room
– Air-conditioned rooms
– Reception of animals of any size with dedicated space
VISIT ETNA IN STYLE
We Have Vacancy!
We have single, double and twin rooms available for 4/5 people and on request we also host customers with animals that can enjoy the many open spaces we have.
Via Crisafulli 21 ∙ 95010 Milo (CT)